Thus far, I have posted eighteen watercolor classes on Skillshare.  This is the first watercolor class that I have uploaded to YouTube.  It premeries on April 5th at 6 pm central.
In this class, we will explore the fundamentals needed to create a watercolor painting, of a latte with flowers and leaves. This is an orginial composition that I designed.  I think this class is a great way for you to explore watercolors.  During this class, we will go over the wet on wet and the wet on dry technique.
For this class, I use the Viviva Colorsheets which features 16 colors that Vivia sent me.  This set is avaibale on Amazon.
Below are the line drawning and quick guide reference images that I created for the class.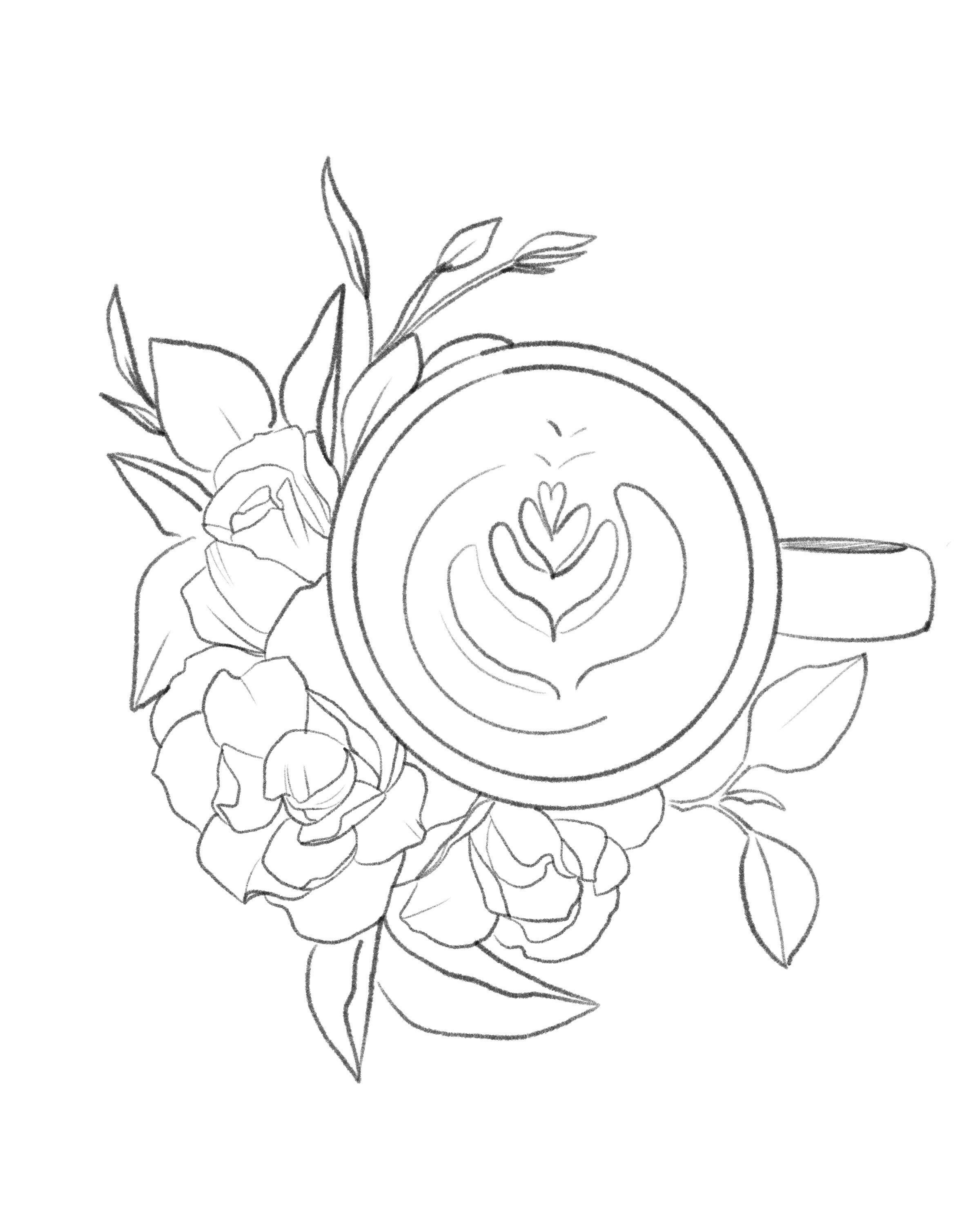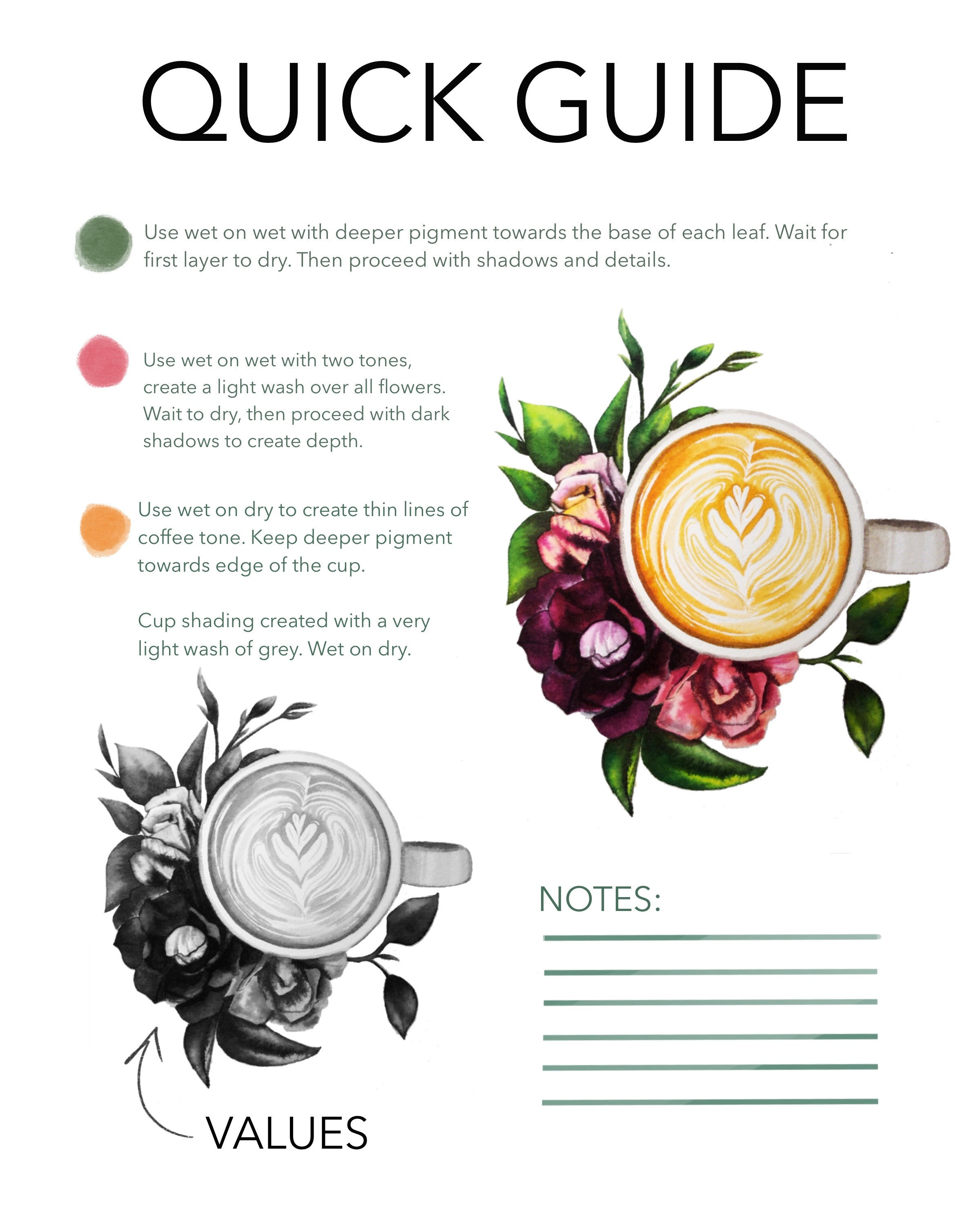 Thanks,
Mary Evelyn